Company Background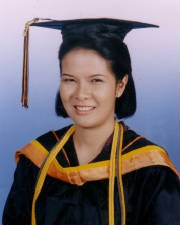 Ivynell D. Tungol, co-owner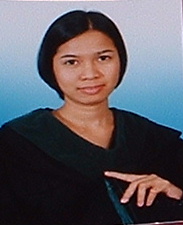 Laarnie B. Vera, co-owner
Arroz Sorcieres officially opened on November 18, 2005. The brainchild of long time friends, its rich history reads like an inspirational anecdote.
The story of Arroz Sorcieres began when co-owners Ivynell D. Tungol and Laarnie B. Vera were both BS Management students at
Nueva Ecija University of Science and Technology
(NEUST) in 1997. Little did they know that the friendship they have developed will not only withstand the test of time, but also spawn a partnership in the field that they have both chosen.
Ms. Vera received her degree in Bachelor of Science in Management, major in Entrepreneurship, from NEUST in 2001. She received her diploma in Research and Development Management from the
University of the Philippines Open University
(UPOU) in 2005 and is currently taking up Master of Professional Studies in Development Communication at the same institution. At present, she is working at Good Samaritan Colleges as a Marketing Officer.
Ms. Tungol transferred from NEUST to
William Paterson University
in Wayne, New Jersey, where she graduated as summa cum laude and received her Bachelor's degree in Business Administration, major in Management, in 2003. It was also during this time when she was inducted into the Sigma Beta Delta International Honors Society for Business, Management, and Administration and received the Office of Minority Education Academic Achievement Award. She is currently working at the Public Affairs Department of
Beth Abraham Family of Health Services
, a network of health care organizations in the metropolitan New York area.
Despite being on their way to achieving the goals they have set in their individual professional careers, they have not forgotten their long time dream of achieving success together. In 2004 they started weaving plans of how they could pursue this dream. The initial plans involved starting a small franchise or a small food cart. But when news of the opening of Pier Novo Compound spread, they considered this as an opportunity, and they started to dream bigger. For them, it was "now or never." They were aware of the risks that accompany the opening of a business, ang although this was their first major venture as adults (as twenty somethings!!!), they grabbed this opportunity armed with confidence in their abilities and trust in each other. Shortly thereafter, under the supervision of designer and current store comptroller, Michelle B. Vera, construction began on a humble restaurant in Cabanatuan. A year after signing a contract with Pier Novo, Arroz Sorcieres held its soft opening.
Although Arroz Sorcieres is still at its beginning stages, its owners consider it as their first major success, a testament to their courage to pursue their dream and a token to the depth that their friendship has reached.
Arroz Sorcieres offers a wide selection of house special rice toppings, fried rice selects, dimsum, and other snack favorites. The secret of the success it has so far achieved lie in its highly dedicated and team oriented staff, who have been with the owners from the first day of operations and who have grown to consider themselves as part of the Arroz Sorcieres family...of the Arroz Sorcieres dream.
Our Philosophy
Arroz Sorcieres is an organization that believes in and lives by Immanuel Kant's "Categorical Imperative," which states that we should always strive to act in ways justified by reasons so universal that they are good for all people at all times.
Our Mission
To provide high quality products and services to customers, offer opportunities of employment to deserving individuals, and be an establishment that strives to be a morally adept and responsible member of the community.